Both state and federal authorities have begun to crack down hard on sex related crimes in recent years, especially in regard to online sex crimes like solicitation to prostitution or attempts at sex trafficking of minors. The seizure of backpage.com by the US DOJ in 2018 is only one among many examples of this trend.
We all applaud the tough enforcement of the law against sexual predators, but the fact is, there are also numerous innocent people accused of sex crimes every year, and there are many others who are overcharged by overzealous prosecuting attorneys.
At Sex Crimes Attorney, we have a deep understanding of both federal and state level sex crime laws and have been successfully defending our clients against all manner of sex crimes charges for many years. If you or someone you love has recently been charged with a sex crime, or if you are under investigation and fear you may soon be charged with a sex crime, do not hesitate to reach out to us for help.
Contact us anytime 24/7/365 by calling 888-666-8480 for a free legal consultation.
Ninaz Saffari-Criminal Defense Attorney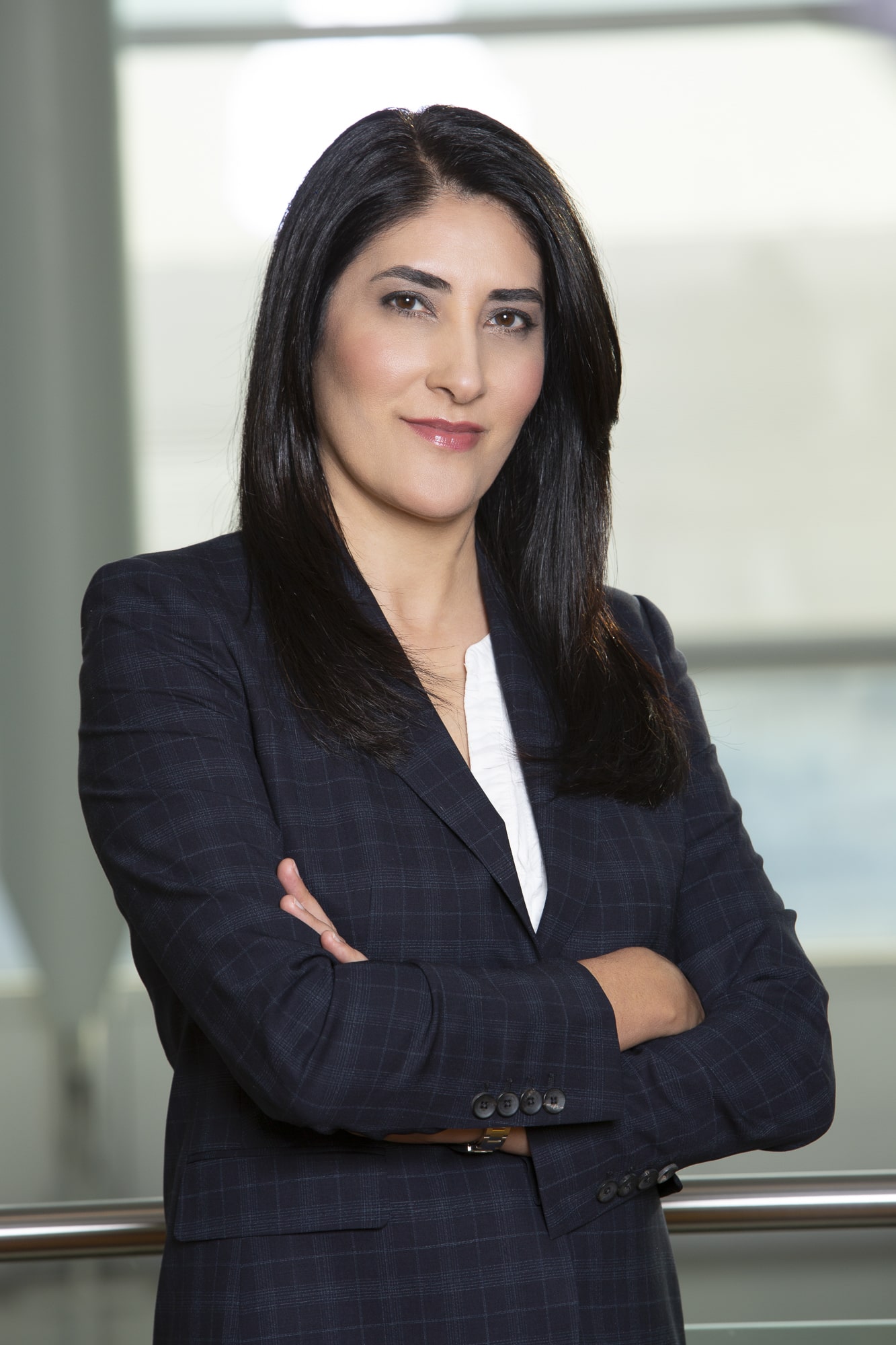 Why You Should Hire Ninaz Saffari to Defend You Against Sex Crime Charges in California
If you're looking at years or even decades in prison because of a sex-crimes prosecution, there is simply no better defense lawyer than Ninaz Saffari in the entire state. Since March 2005, when she was first admitted to the California Bar, Ninaz's practice has largely focused on defending her clients against almost every imaginable type of sex charge – from misdemeanor sexual battery all the way to forcible rape of a minor with a potential life sentence.
Ninaz first began fighting sex-crime prosecutions when she started working as a Deputy P.D. at the Los Angeles County Public Defender's Office. She later learned to investigate a sex crimes case the way detectives should do, and, when appropriate, to aggressively push it towards trial. Indeed, thus far she has taken more than sixty (60) cases all the way through trial, and has defended more than two thousand individuals.
After more than 16 years of criminal law experience with an outstanding track record, Ninaz regularly gives advice to less experienced attorneys on the finer points of California sex crimes law, as well as defense and trial strategies. She has also appeared numerous times on network TV as an expert, including on CNN, ABC, CBS, Fox News, and MSNBC.
Although she has two offices in L.A., Ninaz is able and willing to travel anywhere in California to fight on behalf of her clients, and occasionally works with other attorneys as co-counsel. She particularly excels at fighting so-called "slam-dunk" cases which appear unwinnable.
Ninaz's other specialty is handling "Pre-File" sex crimes cases, where, either before or even shortly after charges are filed, she works tirelessly to convince the investigating detective to forego referring the matter to the DA's Office; or, if it's already been referred, to convince the prosecutor to reject it.
The following are a few examples of some of her sex-crimes case results:
Accused serial rapist facing two life sentences – all charges dismissed at outset of jury trial
People v. Corey Stewart: Corey received the shock of his life when police arrested him on suspicion of raping a young woman at gunpoint. Then, when the DA's Office charged him with Forcible Rape (Pen. Code § 261: https://codes.findlaw.com/ca/penal-code/pen-sect-261.html), he was even more shocked to learn he was facing life in prison.
The accuser claimed that Corey had kidnapped her after threatening to shoot her and forced her into his custom SUV, which had specialized locks that allowed Corey to trap her inside. She also claimed the SUV had specialized seats that reclined all the way back to easily allow Corey to climb on top of her and rape her on a side street in the middle of the day – again, at gunpoint.
Corey's family hired a private attorney to defend him, but after reviewing the allegations, he told Corey his case was essentially hopeless. So Corey remained incarcerated for almost a year until his family fired the lawyer and replaced him with Ninaz, who quickly realized he was innocent.
But there was another problem: after the local news broadcasted Corey as a suspected serial rapist, another accuser came forward and told police he had also forcibly raped her many years earlier. As a result, he was facing a second Forcible Rape charge with a separate potential life sentence.
Ninaz thoroughly investigated the case (as she always does), including with the help of her private investigator and a GPS cell phone expert. She also obtained subpoenas to pull all the first accuser's online communications. Based on these actions, at the very beginning of the jury trial, Ninaz convinced the prosecutor that the accuser had been lying about all of her accusations.
At the same time, the second accuser admitted to detectives that she was no longer sure Corey had been the purported rapist.
Result: The entire case was dismissed.
Client prosecuted for a dozen sex-crime felonies, max. sentence: life – dismissed before trial
People v. J.C.: "Jerry", 20 years old at the time, along with six of his friends, made the acquaintance of "Darlene", a girl who was almost 17, and ended up partying with her all weekend, during which they had consensual intercourse with her (although for Jerry, it wasn't legal consent because he was an adult).
But when Darlene returned home, her parents were furious. So, to cover her tracks, Darlene falsely accused Jerry and his friends of abducting her and forcing her perform oral sex and have intercourse. The parents called the police and things snowballed from there.
All seven were arrested – the five young adults were taken to jail, and the two underage males were taken to a juvenile detention facility. Jerry was charged with the following felonies:
Forcible Rape in Concert (Pen. Code § 264.1(a): https://codes.findlaw.com/ca/penal-code/pen-sect-264-1.html);
Aggravated Kidnapping – Rape, Other Sex Offenses (Pen. Code § 209(b)): https://codes.findlaw.com/ca/penal-code/pen-sect-209.html,
Oral Copulation by Force or Fear (Pen. Code § 287: https://leginfo.legislature.ca.gov/faces/codes_displaySection.xhtml?lawCode=PEN&sectionNum=287);
Oral Copulation in Concert (Pen. Code § 287(d): https://codes.findlaw.com/ca/penal-code/pen-sect-287.html); and
Forcible Sexual Penetration with a Foreign Object (Pen. Code § 289: http://leginfo.legislature.ca.gov/faces/codes_displaySection.xhtml?sectionNum=289.&lawCode=PEN).
The maximum sentence: two life terms. As always, however, Ninaz dived in head-first and left no stone unturned. Incredibly, after many months of hard work, she managed to acquire Camcorder footage of that weekend's events, which proved that every one of the purported victim's accusations were completely fabricated.
Result: Following the prelim, where Ninaz confronted Darlene with the videotape and all of her lies, the DA's Office dismissed all the foregoing charges against Jerry in consideration for him taking a misdemeanor plea for Unlawful Consensual Sex with a Minor (Pen. Code § 261.5: https://codes.findlaw.com/ca/penal-code/pen-sect-261-5.html) – with no jail and no sex registration.
Client prosecuted for raping drunk woman, max: almost 48 years, dismissed after trial
People v. R.T.: "Richard" was charged with numerous sex-crime felonies, including several counts of Raping an Intoxicated Person (Pen. Code § 261(a)(3): https://codes.findlaw.com/ca/penal-code/pen-sect-261.html). He was also being charged with Strike enhancements (Pen. Code § 667(a)&(b): https://codes.findlaw.com/ca/penal-code/pen-sect-667.html). All together he was facing just under fifty years in a state penitentiary.
Richard had also been surreptitiously taped on a call wherein he told the accuser he was sorry for what had happened, which the prosecution attempted to use against him as an admission of guilt. In addition, detectives had collected incriminating DNA evidence against Richard.
Ninaz, however, did an outstanding job at trial, including convincing the jurors that the apology may have been about something else. She also put on the DA's DNA expert witnesses and was thereby able to cast doubt as to the state's DNA evidence. Finally, Ninaz effectively cross-examined the accuser to the extent that the jury believed she may have been untruthful about her claims. As a result, the DA's "slam-dunk" case ended in a hopelessly deadlocked decision: six for guilty, and six for acquittal.
Result: When Ninaz announced ready for the re-trial, the Deputy DA made her client an offer he couldn't possibly refuse: full dismissal if he pled guilty to one misdemeanor for Sexual Battery (Pen. Code § 243.4: https://codes.findlaw.com/ca/penal-code/pen-sect-243-4.html) and no jail time.
Lewd Acts with Minor prosecution, max.: one decade, knocked down to misdemeanor, no jail
People v. J.G.: "James" was charged with a dozen felonies for Lewd Acts with Minor (Pen. Code § 288: https://codes.findlaw.com/ca/penal-code/pen-sect-288.html) and, therefore, would be sentenced to almost eleven years in a penitentiary if convicted. James' original lawyer was useless so James remained incarcerated for more than twelve months before he hired Ninaz.
Result: Ninaz obtained an outstanding offer for misdemeanor Unlawful Consensual Sex with a Minor (Pen. Code § 261.5: https://codes.findlaw.com/ca/penal-code/pen-sect-261-5.html) with immediate release from jail.
Jeff Voll- Attorney of Counsel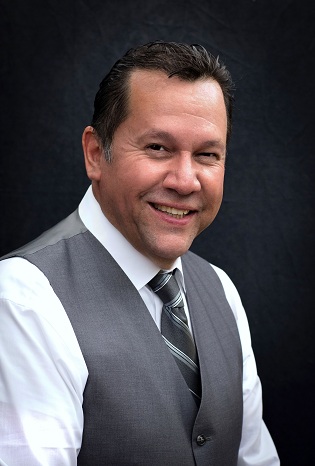 Criminal defense lawyer P. Jeff Voll has been practicing criminal defense law since 2001. He has never been employed in any other field of law other than criminal defense. His passion and life's work are that of a criminal defense attorney. For nearly two decades he has defended those accused of serious criminal cases and has become one of California's top trial litigation attorneys and his superior record is recognized not only by his peers, but the district attorneys, city attorneys, and judges throughout California. Attorney Jeff Voll takes pride in his trial expertise and his jury trial record is unprecedented.
Some lawyers do NOT take cases where the accused is charged with a crime involving minor children or the elderly as victims. Jeff Voll is not one of these lawyers. He is of the belief that all citizens should be afforded a vigorous defense no matter what the charges or potential sentences are. He has defended United States Federal Agents, local law enforcement police officers, 3rd strike ex-convicts, housewives, homeless veterans, U.S. Army Captains, attorneys, children of prosecutors that he faces in court, people dependent on narcotics, etc .. with amazing results. Jeff's passion is trial work. There is no case that he will not try to a jury. All he needs is the blessing of his client(s). Jeff once tried a "gang" case where all of the 10 defendants were represented by him as the sole attorney. After three weeks of trial, he secured a Not Guilty verdict for all of his clients. It took the Clerk of the Court over 20 minutes to read all of the Not Guilty verdicts in open court. San Fernando Case # 9SR02269. He has been successful in achieving over 100 Case Dismissals in one 12-month period. No other attorney can say this. No other attorney can make this claim.
Announcing ready for trial puts the prosecutor on notice that you are NOT taking any deals and to you are in fact, Ready for Trial. Call our law firm for any sex crimes that you may be facing and you may just be another in a long line of case dismissals.
EDUCATION
Glendale University, California
California State University Los Angeles, California

Bachelor of Science Degree in Finance, 1992

Pasadena City College, California
PROFESSIONAL & BAR ASSOCIATION MEMBERSHIPS
California DUI Lawyers Association
Los Angeles County Bar Association
California Attorneys for Criminal Justice
National Association of Criminal Defense Attorneys
WORK EXPERIENCE
Deputy Public Defender – Los Angeles County Public Defender's Office, 2001- 2004
Criminal Defense Lawyer – 2004 - present
David Ruyle - Attorney of Counsel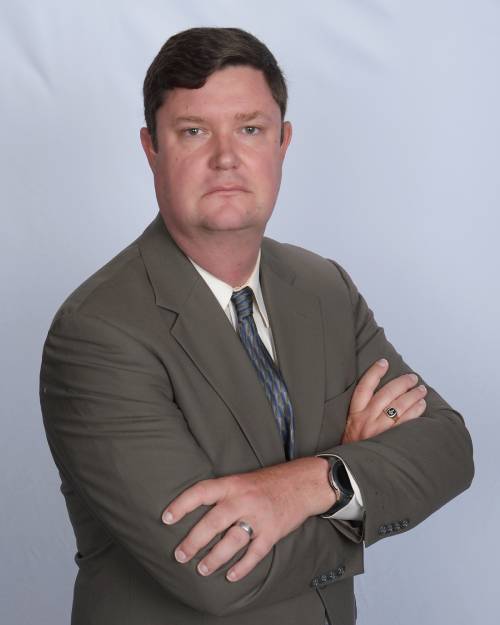 David J. Ruyle, Jr. was born and raised in San Diego, California, where he focuses his criminal defense practice. In 1998, Mr. Ruyle received his Bachelor of Arts degree from Baylor University. Four years later, in 2002, Mr. Ruyle earned his law degree from Trinity Law School. As a student in law school, David interned with the San Diego County Public Defender's office where he was exposed to felony and misdemeanor related matters.
Mr. Ruyle spent a few years focused on sex crime matters as an attorney before developing a desire to better understand the public view of law enforcement and the harsh realities that officers face daily. His calling led him to become a Reserve Police Officer with the City of El Cajon in 2007 after attending the California POST certified Police Academy. Mr. Ruyle was exposed to domestic violence, narcotic offenders, and many other issues that peace officers encounter daily. He enjoyed participating in many outreach events sponsored by the police department.
As Mr. Ruyle remained in the reserve force while practicing law, he was able to effectively apply his experience as an officer to representing his clients in their cases and addressing their needs. Although he has since resigned his position with the City of El Cajon, he enjoys sharing the knowledge he acquired as an officer. His passion for sharing his knowledge led him to teach in the Criminal Justice Department of both Westwood College and the University of Phoenix. Additionally, Mr. Ruyle works with students who are studying for the Bar Exam.
As an attorney in the criminal defense sector, Mr. Ruyle has represented clients with various types of sex-related crimes. Mr. Ruyle takes much pride in being attentive to his clients' needs and understanding their situation in order to produce a favorable outcome for their case while promoting their ultimate well-being.
Mr. Ruyle is a member of the San Diego County Bar Association and the California Public Defender's Association.
Thomas J. Filicia- Attorney of Counsel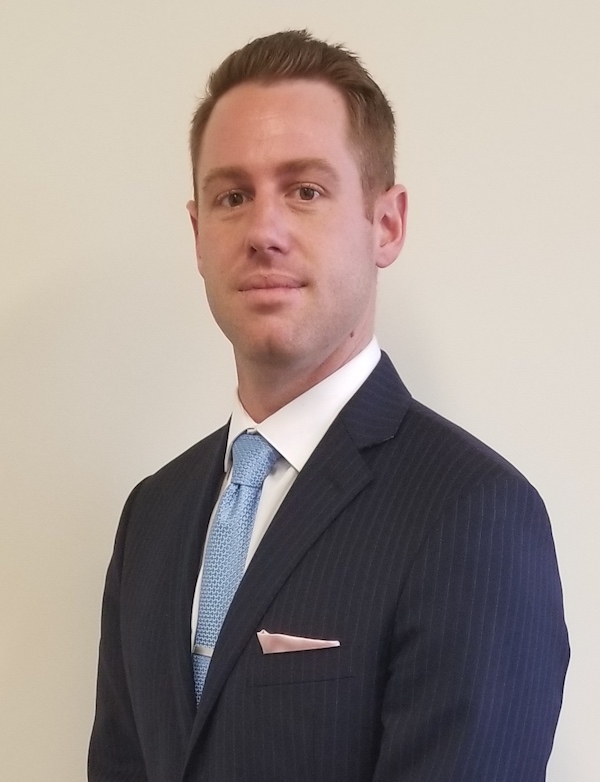 Thomas is primarily involved during the Pre-File stage of the cases. He works closely with our Private Investigator, Kevin Roncevich, to put our clients in the best position possible to get their cases rejected. This involves careful communication with both law enforcement agencies and prosecuting agencies. In all sex crimes cases, there is some type of investigation that takes place prior to the case filing. Having a solid team in place during the investigation phase will put you in the best position to minimize the charges against you, or get your case rejected.
Thomas is licensed to practice in all California State Courts, as well as the US District Court for the Southern District of California. Since being admitted to the bar, Thomas has exclusively practiced criminal defense law. He has worked on hundreds of cases, and has experience handling various types of misdemeanors and felonies from start to finish. Thomas received his JD from the Syracuse University College of Law. At Syracuse, he developed a passion for criminal defense law, and worked for a law firm that handled primarily criminal appeals. He has drafted appellate briefs in several areas of criminal law including Parole Violations, Domestic Violence, Rape, and Murder.
Thomas is a Southern California native, and currently resides in San Diego.
Classes of Sex Crimes
The way particular criminal sexual acts are categorized by federal versus the various state level criminal codes is quite various. But nonetheless, there are a number of basic sex crimes practice areas that emerge, and we at Sex Crimes Attorney have many years of experience in handling cases in all of these particular areas. Lower level sex crimes are usually things like "indecent exposure" or "lewd and lascivious acts" (in public), but even these can create a permanent criminal record and result in mandatory sex offender registration.
But offenses like rape, statutory rape, spousal rape, sexual assault and/or battery, sexual molestation of a minor, continuous sexual abuse of a minor, prostitution or solicitation of a prostitute, sex trafficking, failure to register as a sex offender, and many more are very serious felonies that can result in years in state or federal prison.
Sex crimes vary widely in severity and in nature, and all they really have in common is that all of them have "something to do with sex." But the complexities of how sex crimes are defined and the sometimes unexpected ways in which certain sex crimes are punished, makes it imperative that you have the benefit of a top-tier sex crimes defense lawyer no matter which specific sex crime charge you may be facing.
Federal VS State Sex Crimes
Almost all sex crimes are covered by a state level statute, but many of them are also federal offenses. For example, child pornography crimes, Internet sex crimes, and sex crimes where state or international boundaries are crossed are likely to be prosecuted on the federal level.
Child sex trafficking, prostitution, use of the mail or "interstate facilities" to commit a sex crime, and attempts to entice children into situations where they will be victimized by sex offenders, be kidnapped, or commit sex crimes themselves are all penalized under federal law.
And realize that you can simultaneously be prosecuted and sentenced for both state and federal violations for the very same incident(s). That means the potential full punishment could be extremely long-lasting and severe.
Federal prison terms for many felony and aggravated sex crimes can be a minimum of 10 years and easily be 15, 20, 30 years or life. And that's not counting any state prison term, remember. When facing these types of charges, your whole future life is at stake, and you can't afford to entrust your case to anyone but the very best.
Defending Against Sex Crimes
There are many available defenses we at Sex Crimes Attorney use against sex crime allegations. While the exact defense strategy must fit the specific charge and the details of your case, there are also many basic defenses that come up in numerous types of sex crime cases.
Police entrapment or other violations of the defendant's rights like illegal search and seizure, planting of evidence, falsification of police reports, or arrest without reading you your Miranda Rights or without probable cause can all help get many sex crimes cases dismissed.
In many other cases, you may have been falsely charged by someone holding a grudge against you or by an ex spouse hoping to win a child custody or visitation rights battle by slandering you with a sex crime charge. Or, it could a case of mistaken identity or of purely circumstantial and inconclusive evidence being exaggerated by the prosecution.
No matter which sex crime you are being charged with, be it on the state or federal level or both, Sex Crimes Attorney will know how to build you a solid defense and win your case.
Contact us 24/7 at 888-666-8480 for a free consultation, and we can give immediate attention to your case!
Neil Broom- Forensics Computer Specialist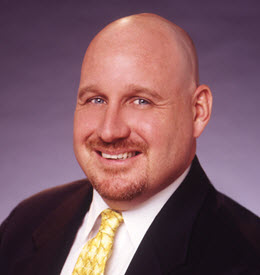 Neil Broom is the President and Laboratory Director of the Technical Resource Center, Inc. As an expert witness, investigator, speaker, trainer, course director, and consultant in the fields of Computer Forensics, Cell Phone Forensics, Call Detail Records and Geolocation Analysis, Network and Computer Security, Information Assurance, and Professional Security Testing, he has over 25 years of experience providing investigative, technical, educational, and security services to the military, attorneys, law enforcement, the health care industry, financial institutions, and government agencies. He is a licensed California Private Investigator, Florida Private Investigator, Texas Private Investigator, Michigan Professional Investigator, Georgia Private Detective, and Georgia Private Detective Instructor. He is a qualified Expert Witness in Federal and State Courts and has been appointed to the Los Angeles Superior Court Panel of Expert Witnesses. Neil Broom was the Developer of the Technical Resource Center's JumpStart Computer Forensics (Applied Computer Forensics) course and the ProDiscover Certified Examiner training course and certification. He has provided training in the fields of Computer Forensics and Information Security to over 3,000 students in the US Government, US Military, US Intelligence Agencies, and Fortune 500 companies in the United States and abroad. Neil Broom coauthored a technical book in 2004 for Sybex Publishing titled Computer Forensics JumpStart. The book is a primer for anyone interested in entering the Computer Forensics field. The second edition of this book was released in 2011, with Broom as the Technical Editor. Neil Broom currently serves on the Ethical Standards Committee of the International Society of Forensic Computer Examiners (ISFCE) and previously served on the National Leadership Assembly of the American Society of Digital Forensics & eDiscovery (ASDFED). Additionally, he is the past Chairman of the Digital Evidence Subcommittee for the International Association for Identification (IAI), a former member of the Delegate Assembly for the American Society of Crime Laboratory Directors / Laboratory Accreditation Board (ASCLD/LAB), and has been a Professional Member of the National Speakers Association. His past employment includes the U.S. Navy as a Submariner, the Gainesville Police Department as a Law Enforcement Officer, the S1 Corporation as a System Administrator, and Internet Security Systems (now a division of IBM) as a Security Trainer. In the fall of 2009, Neil Broom received the quarterly Certified Computer Examiner (CCE) Excellence Award from the International Society of Forensic Computer Examiners (ISFCE), "For work in the field of computer forensics and representing the ISFCE and CCE designation in a positive manner." Neil Broom holds multiple prestigious security certifications including: Certified Computer Examiner (CCE), Certified Fraud Examiner (CFE), Cellebrite Certified Mobile Examiner (CCME), Cellebrite Certified Physical Analyst (CCPA), Cellebrite Certified Operator (CCO), and Certified Information Systems Security Professional (CISSP). Mr. Broom was awarded a Bachelor of Science (BS) in Computer Forensics and Digital Investigation and a Master of Science (MS) in Digital Forensic Management from Champlain College.