Both state and federal authorities have begun to crack down hard on sex related crimes in recent years, especially in regard to online sex crimes like solicitation to prostitution or attempts at sex trafficking of minors. The seizure of backpage.com by the US DOJ in 2018 is only one among many examples of this trend.
We all applaud the tough enforcement of the law against sexual predators, but the fact is, there are also numerous innocent people accused of sex crimes every year, and there are many others who are overcharged by overzealous prosecuting attorneys.
At Sex Crimes Attorney, we have a deep understanding of both federal and state level sex crime laws and have been successfully defending our clients against all manner of sex crimes charges for many years.If you or someone you love have recently been charged with a sex crime, or if you are under investigation and fear you may soon be charged with a sex crime, do not hesitate to reach out to us for help.
Contact us anytime 24/7/365 by calling 888-666-8480 for a free legal consultation.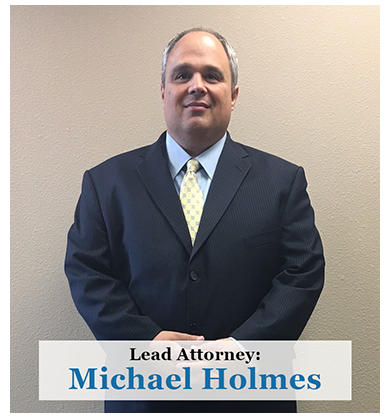 Managing Attorney Michael Holmes
Prior to beginning his career as an attorney, Michael J. Holmes served in the United States Army.  Mr. Holmes completed his service in the Army, and subsequently completed law school and passed the California State Bar examination, becoming a lawyer in the State of California. Before completing law school, Mr. Holmes attended San Diego State University, where he earned a Bachelor of Arts in Political Science.
Mr. Holmes began his legal career as a Deputy District Attorney, working as a prosecutor, where he prosecuted an extensive number of crimes - including serious sex crimes and other criminal charges.
Mr. Holmes has nearly two decades of criminal law experience.  His clients are fortunate, in that Mr. Holmes has served as both a criminal law prosecutor for the government and as a criminal defense lawyer in California Superior Court throughout the State of California and in Federal Court jurisdictions.  
Mr. Holmes' unique legal experiences have allowed him to not only receive the training designed for those prosecuting sex crimes, they have also allowed Mr. Holmes to develop a strong understanding of what specific tactics work on the various given cases. It is Mr. Holmes' vast legal experiences that allow him to more effectively represent his clients when they face charges such as lewd and lascivious acts, rape, sexual assault, internet sex crimes, pimping/pandering, prostitution, and other serious sex related crimes.
Those accused of committing sex crimes seek out Mr. Holmes for legal representation, not only because of his firsthand knowledge of the various State and Federal criminal court procedures, but also because of his extensive legal experience representing clients throughout the State of California, from San Diego County all the way up to San Francisco County.
During the course of his decades of experience, Mr. Holmes has come to the realization that, in large part, it is his extensive trial experience that allows him to obtain favorable results for his clients, without always having to go to trial. 
For example, recently, Mr. Holmes represented a client accused of first degree murder.  Despite the fact that law enforcement obtained a "confession," and all government witnesses testified that Mr. Holmes' client was guilty, Mr. Holmes was able to paint a different picture for the jury.  Mr. Holmes demonstrated to the jury why his client was legally not-guilty, ultimately allowing the jury to reach a verdict of not-guilty of first degree murder.
Because these types of results are not common in the legal community, when they do happen, the prosecutors tend to think twice about jumping into trial, especially when a defense attorney is always prepared for the worst. 
One such example is a recent "rape case" that Mr. Holmes handled for a client in Southern California.  Initially, the prosecutor's evidence was viewed as being overwhelming, and the prosecutor extended an offer that included prison, a lifetime of sex registration, and other terms and conditions.  After Mr. Holmes combed through all of the evidence and prepared the case as if it were going to trial, Mr. Holmes was able to get the rape charge dismissed.  As a result, the client was able to avoid prison, registration as a sex offender, and many other terms that would have destroyed an innocent man's life.
In reality, it is Mr. Holmes' hard work and his ability to anticipate the prosecutor's approach that allows his clients to find themselves in a position where they can obtain the best outcomes possible on their criminal cases, while generally avoiding the perils and stresses associated with jury trial.
As a result of Mr. Holmes' successes and his reputation, Mr. Holmes has received a perfect 10.0 Lawyer Rating from AVVO, he has been the recipient of various awards for his vast experience, and has earned the respect of those in the legal community that he works with.
Attorney of Counsel Samantha Greene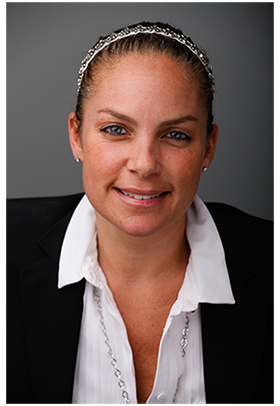 As our Senior Partner Samantha Greene brings her vast experience handling Sex based crimes to each case and client she represents.  Her professional career started over 17 years ago and includes recognition of being voted as a Top San Diego Criminal Defense Attorney in 2012, 2015, 2016 and 2017.  She recently handled or are currently representing  client's on cases and trials for molestation, child molestation, spousal rape, date rape, rape of an unconscious person and domestic violence.  Samantha's past experience includes being a Prosecuting Deputy District Attorney for the San Diego District Attorney's Office.  Her experience and commitment to her clients has earned her the respect of the San Diego legal community.
Director of Client Operations Thomas Beck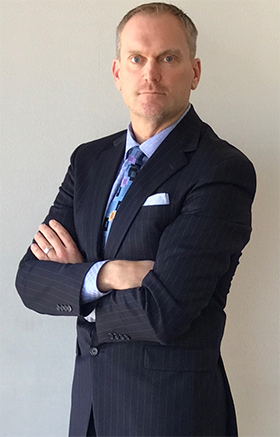 Mr. Beck joins the team as the Senior Executive and Director of Client Operations. Mr. Beck has spent nearly 20 years as an industry leader with one of the largest consumer law firms in Arizona. Mr. Beck brings a dedication of excellence that consistently exceeds client's expectations, through tenacity and hard work that people have grown to know and trust as an intricate part of the successful team. Mr. Beck has limited his professional intake duties to criminal defense, family law, and both restraining and protective orders. Mr. Beck is a critical member in the early development and works under the direct supervision of the supervising attorneys. The personal dedication and careful attention to detail make certain that each client is given the best in customer service and we are available to clients at all hours of the day and every day of the week. We strive to make each client feel like our only client and we promise to take the time and listen carefully about your case and work as a team to get the best result as possible.
Classes of Sex Crimes
The way particular criminal sexual acts are categorized by federal versus the various state level criminal codes is quite various. But nonetheless, there are a number of basic sex crimes practice areas that emerge, and we at Sex Crimes Attorney have many years of experience in handling cases in all of these particular areas. Lower level sex crimes are usually things like "indecent exposure" or "lewd and lascivious acts" (in public), but even these can create a permanent criminal record and result in mandatory sex offender registration.
But offenses like rape, statutory rape, spousal rape, sexual assault and/or battery, sexual molestation of a minor, continuous sexual abuse of a minor, prostitution or solicitation of a prostitute, sex trafficking, failure to register as a sex offender, and many more are very serious felonies that can result in years in state or federal prison.
Sex crimes vary widely in severity and in nature, and all they really have in common is that all of them have "something to do with sex." But the complexities of how sex crimes are defined and the sometimes unexpected ways in which certain sex crimes are punished, makes it imperative that you have the benefit of a top-tier sex crimes defense lawyer no matter which specific sex crime charge you may be facing.
Federal VS State Sex Crimes
Almost all sex crimes are covered by a state level statute, but many of them are also federal offenses. For example, child pornography crimes, Internet sex crimes, and sex crimes where state or international boundaries are crossed are likely to be prosecuted on the federal level.
Child sex trafficking, prostitution, use of the mail or "interstate facilities" to commit a sex crime, and attempts to entice children into situations where they will be victimized by sex offenders, be kidnapped, or commit sex crimes themselves are all penalized under federal law.
And realize that you can simultaneously be prosecuted and sentenced for both state and federal violations for the very same incident(s). That means the potential full punishment could be extremely long-lasting and severe.
Federal prison terms for many felony and aggravated sex crimes can be a minimum of 10 years and easily be 15, 20, 30 years or life. And that's not counting any state prison term, remember. When facing these types of charges, your whole future life is at stake, and you can't afford to entrust your case to anyone but the very best.
Defending Against Sex Crimes
There are many available defenses we at Sex Crimes Attorney use against sex crime allegations. While the exact defense strategy must fit the specific charge and the details of your case, there are also many basic defenses that come up in numerous types of sex crime cases.
Police entrapment or other violations of the defendant's rights like illegal search and seizure, planting of evidence, falsification of police reports, or arrest without reading you your Miranda Rights or without probable cause can all help get many sex crimes cases dismissed.
In many other cases, you may have been falsely charged by someone holding a grudge against you or by an ex spouse hoping to win a child custody or visitation rights battle by slandering you with a sex crime charge. Or, it could a case of mistaken identity or of purely circumstantial and inconclusive evidence being exaggerated by the prosecution.
No matter which sex crime you are being charged with, be it on the state or federal level or both, Sex Crimes Attorney will know how to build you a solid defense and win your case.
Contact us 24/7 at 888-666-8480 for a free consultation, and we can give immediate attention to your case!