Both state and federal authorities have begun to crack down hard on sex related crimes in recent years, especially in regard to online sex crimes like solicitation to prostitution or attempts at sex trafficking of minors. The seizure of backpage.com by the US DOJ in 2018 is only one among many examples of this trend.
We all applaud the tough enforcement of the law against sexual predators, but the fact is, there are also numerous innocent people accused of sex crimes every year, and there are many others who are overcharged by overzealous prosecuting attorneys.
At Sex Crimes Attorney, we have a deep understanding of both federal and state level sex crime laws and have been successfully defending our clients against all manner of sex crimes charges for many years. If you or someone you love has recently been charged with a sex crime, or if you are under investigation and fear you may soon be charged with a sex crime, do not hesitate to reach out to us for help.
Contact us anytime 24/7/365 by calling 888-666-8480 for a free legal consultation.
Michael Taibi
Mr. Taibi graduated from the prestigious liberal arts school, Davidson College, with a Bachelor of Arts in Economics, in 1989.  With a concentration in pre-law classes as part of his undergraduate studies, Mr. Taibi achieved the top 5% of those taking the LSAT, the entry examination for law school.  While he attended college, Mr. Taibi was very active in college government, holding leadership positions such as Treasurer and President of his fraternity, Phi Delta Theta.
In 1992, Mr. Taibi earned his Juris Doctorate degree at California Western School of Law.  While attending law school, Mr. Taibi was the law clerk for one of the top criminal defense and family law attorneys in San Diego County.  During these three years, Mr. Taibi received an invaluable practical education in what it means to be an attorney and how to best represent clients in different areas of law.
Mr. Taibi was admitted to practice law in the State of California in 1992, and walked into the Courtroom the very next day after his acceptance into practice and began litigating.  Mr. Taibi is authorized to practice in all Courts of California, including all State Courts, as well as all Federal District Courts and Bankruptcy Courts, and the Supreme Court of California and all Courts of Appeal. He is a member of the American Bar Association, State Bar of California and the Criminal Law Section of the State Bar, San Diego County Bar Association, and National Association of Consumer Bankruptcy Attorneys.
Mr. Taibi has successfully defended clients throughout California in criminal cases from misdemeanor and felony DUI's to felony murder cases, both state and federal, in his over 25 years of practice.  He has also represented military personnel in criminal matters and is familiar with the nuances involved.  Having grown up in New York City, he is very comfortable with the fast pace associated with criminal cases and the time constraints involved.
Mr. Taibi is a caring, compassionate, knowledgeable and aggressive advocate for his clients and has been recognized as a top attorney by such organizations as the American Society of Legal Advocates and the American Institute of Personal Injury Attorneys.  He has also served as a mediator and arbitrator for civil disputes.  His vast experience and knowledge of the law in many different areas has given him a unique perspective as to the complexity of cases and how to best resolve matters for his clients.
Mr. Taibi is very familiar with other countries and cultures and has represented many diverse individuals. He also hails from a family of immigrants, and has lived and traveled abroad, extensively in Europe and Asia.  He has also had business dealings overseas and has a background in international law, as well as immigration issues.
Mr. Taibi has vast experience in many areas of law, areas that crossover in many cases.  Mr. Taibi has represented and/or counseled clients in thousands of matters.  He has successfully handled felonies/misdemeanors, DUI's with and without injury, theft, violent crimes, drug crimes, both state and federal, as well as those involving military personnel; administrative proceedings; DMV hearings and countless licensure proceedings; immigration issues; business law and related white collar crimes, such as embezzlement, welfare and social security fraud and insurance fraud; probate cases, involving conservatorships, guardianships, and elder abuse, and has prepared, and given advice regarding, wills and trusts; domestic violence and family law matters; adoptions; family disputes; matters involving corporations and contracts; civil litigation, and injury accidents; and international law.  It is necessary to be proficient in all of these areas to properly evaluate criminal cases and represent clients in the most effective and best possible way, to strategize properly and to analyze all options and/or consequences one may have, or have to face.  Mr. Taibi has spent many years learning and practicing all of these areas of law and honing his skills.
Mr. Taibi is highly respected as litigator and counselor for over 25 years as a practicing attorney, by attorneys and judges alike, and has the knowledge and experience to properly handle virtually any matter. 
David Ruyle - Attorney of Counsel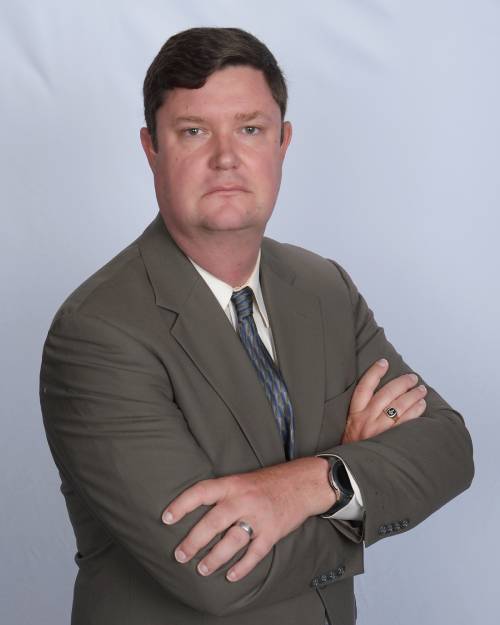 David J. Ruyle, Jr. was born and raised in San Diego, California, where he focuses his criminal defense practice. In 1998, Mr. Ruyle received his Bachelor of Arts degree from Baylor University. Four years later, in 2002, Mr. Ruyle earned his law degree from Trinity Law School. As a student in law school, David interned with the San Diego County Public Defender's office where he was exposed to felony and misdemeanor related matters.
Mr. Ruyle spent a few years focused on sex crime matters as an attorney before developing a desire to better understand the public view of law enforcement and the harsh realities that officers face daily. His calling led him to become a Reserve Police Officer with the City of El Cajon in 2007 after attending the California POST certified Police Academy. Mr. Ruyle was exposed to domestic violence, narcotic offenders, and many other issues that peace officers encounter daily. He enjoyed participating in many outreach events sponsored by the police department.
As Mr. Ruyle remained in the reserve force while practicing law, he was able to effectively apply his experience as an officer to representing his clients in their cases and addressing their needs. Although he has since resigned his position with the City of El Cajon, he enjoys sharing the knowledge he acquired as an officer. His passion for sharing his knowledge led him to teach in the Criminal Justice Department of both Westwood College and the University of Phoenix. Additionally, Mr. Ruyle works with students who are studying for the Bar Exam.
As an attorney in the criminal defense sector, Mr. Ruyle has represented clients with various types of sex-related crimes. Mr. Ruyle takes much pride in being attentive to his clients' needs and understanding their situation in order to produce a favorable outcome for their case while promoting their ultimate well-being.
Mr. Ruyle is a member of the San Diego County Bar Association and the California Public Defender's Association.
Thomas J. Filicia- Attorney of Counsel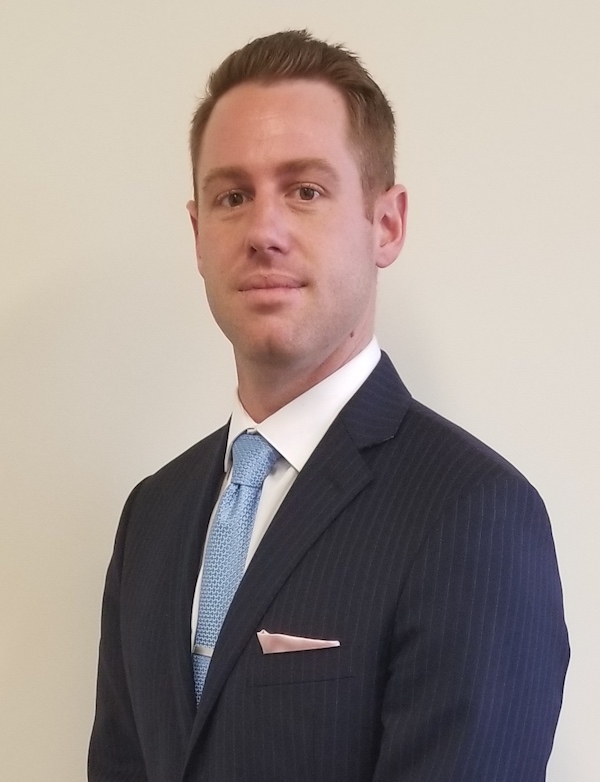 Thomas is primarily involved during the Pre-File stage of the cases. He works closely with our Private Investigator, Kevin Roncevich, to put our clients in the best position possible to get their cases rejected. This involves careful communication with both law enforcement agencies and prosecuting agencies. In all sex crimes cases, there is some type of investigation that takes place prior to the case filing. Having a solid team in place during the investigation phase will put you in the best position to minimize the charges against you, or get your case rejected.
Thomas is licensed to practice in all California State Courts, as well as the US District Court for the Southern District of California. Since being admitted to the bar, Thomas has exclusively practiced criminal defense law. He has worked on hundreds of cases, and has experience handling various types of misdemeanors and felonies from start to finish. Thomas received his JD from the Syracuse University College of Law. At Syracuse, he developed a passion for criminal defense law, and worked for a law firm that handled primarily criminal appeals. He has drafted appellate briefs in several areas of criminal law including Parole Violations, Domestic Violence, Rape, and Murder.
Thomas is a Southern California native, and currently resides in San Diego.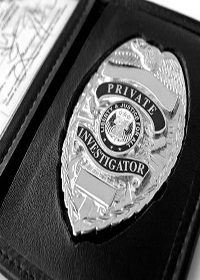 Kevin Roncevich - Private Investigator
Our on-staff Private Investigator, Kevin Roncevich, is a veteran with multiple awards for his brave service, including two Armed Services Expeditionary Medals, the Good Conduct Medal, two Meritorious Unit Commendations, and many others.
After his time in the US Navy, Mr. Roncevich went to the Golden West Police Academy in Huntington Beach, graduating in April 2002. He was immediately hired by the city of Cypress PD. During his time as a law enforcement officer in Cypress, he wore several different hats- patrol officer, training officer, SWAT team, and detective. He has countless hours of on-the-job training, formalized training, and special advanced training. He also is proud to have received many awards and recognitions during his time as a law enforcement officer, including the Gold Distinguished Medal and several letters of commendation.
After retiring from law enforcement, Mr. Roncevich launched his own private security firm. He built a business plan from the ground up and took full control of day-to-day operations, including reviewing profits, losses, and all of the other responsibilities associated with being a business owner. While operating his private security firm, he started his private investigation business in 2015. He continued his education during this time while operating two businesses, earning multiple certificates in a variety of different topics related to his role as a private investigator.
Classes of Sex Crimes
The way particular criminal sexual acts are categorized by federal versus the various state level criminal codes is quite various. But nonetheless, there are a number of basic sex crimes practice areas that emerge, and we at Sex Crimes Attorney have many years of experience in handling cases in all of these particular areas. Lower level sex crimes are usually things like "indecent exposure" or "lewd and lascivious acts" (in public), but even these can create a permanent criminal record and result in mandatory sex offender registration.
But offenses like rape, statutory rape, spousal rape, sexual assault and/or battery, sexual molestation of a minor, continuous sexual abuse of a minor, prostitution or solicitation of a prostitute, sex trafficking, failure to register as a sex offender, and many more are very serious felonies that can result in years in state or federal prison.
Sex crimes vary widely in severity and in nature, and all they really have in common is that all of them have "something to do with sex." But the complexities of how sex crimes are defined and the sometimes unexpected ways in which certain sex crimes are punished, makes it imperative that you have the benefit of a top-tier sex crimes defense lawyer no matter which specific sex crime charge you may be facing.
Federal VS State Sex Crimes
Almost all sex crimes are covered by a state level statute, but many of them are also federal offenses. For example, child pornography crimes, Internet sex crimes, and sex crimes where state or international boundaries are crossed are likely to be prosecuted on the federal level.
Child sex trafficking, prostitution, use of the mail or "interstate facilities" to commit a sex crime, and attempts to entice children into situations where they will be victimized by sex offenders, be kidnapped, or commit sex crimes themselves are all penalized under federal law.
And realize that you can simultaneously be prosecuted and sentenced for both state and federal violations for the very same incident(s). That means the potential full punishment could be extremely long-lasting and severe.
Federal prison terms for many felony and aggravated sex crimes can be a minimum of 10 years and easily be 15, 20, 30 years or life. And that's not counting any state prison term, remember. When facing these types of charges, your whole future life is at stake, and you can't afford to entrust your case to anyone but the very best.
Defending Against Sex Crimes
There are many available defenses we at Sex Crimes Attorney use against sex crime allegations. While the exact defense strategy must fit the specific charge and the details of your case, there are also many basic defenses that come up in numerous types of sex crime cases.
Police entrapment or other violations of the defendant's rights like illegal search and seizure, planting of evidence, falsification of police reports, or arrest without reading you your Miranda Rights or without probable cause can all help get many sex crimes cases dismissed.
In many other cases, you may have been falsely charged by someone holding a grudge against you or by an ex spouse hoping to win a child custody or visitation rights battle by slandering you with a sex crime charge. Or, it could a case of mistaken identity or of purely circumstantial and inconclusive evidence being exaggerated by the prosecution.
No matter which sex crime you are being charged with, be it on the state or federal level or both, Sex Crimes Attorney will know how to build you a solid defense and win your case.
Contact us 24/7 at 888-666-8480 for a free consultation, and we can give immediate attention to your case!